Sorry, but your platform isn't supported. PDFescape Desktop requires Microsoft Windows.
How To Install PDFescape Desktop
You're now downloading PDFescape Desktop for Windows®.
If your download hasn't started, please click here to try again.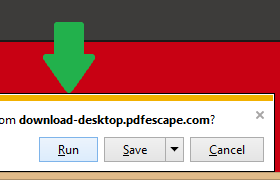 Run the installer
Once the download finishes click on Run or Open to start the installer.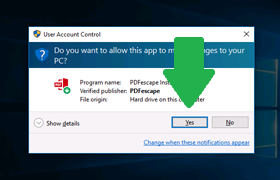 Click Yes
Click yes to continue installing PDFescape Desktop.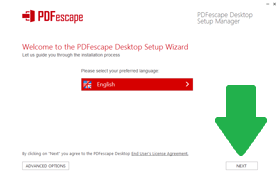 Click Next
Follow the setup instructions to install PDFescape Desktop and begin editing PDFs now!